Thieves is one of Young Living's top selling oils and for good reason. It's a powerhouse blend of Cinnamon Bark, Clove, Lemon, Rosemary, and Eucalyptus Radiata that kills 96% of airborne germs. We love diffusing it, applying it topically to our feet (the easiest way is to get some roller balls and some carrier oil and then use that!), even taking it internally!
Ok, so WHY are we rubbing Thieves Essential Oil on our feet, putting it in our diffusers, and using it in our cleaners, sprays, detergents, and hand soaps? Why is Thieves Vitality Oil in our cough drops, and why are these oils in our supplement, Inner Defense? Let's get sciencey!!
The individual oils that make up this incredible blend have been studied successfully for their ability to inhibit even the growth of multidrug resistant bacteria. Pubmed.gov is full of research showing study after study where essential oils prove their serious power over the bad guys in our bodies and homes. "In this study, 83 essential oils were initially screened for biofilm inhibition against Pseudomonas aeruginosa. Cinnamon bark oil and its main constituent cinnamaldehyde at 0.05% (v/v) markedly inhibited P. aeruginosa biofilm formation." View Source
In short, the biggest and ugliest stuff that just keeps growing even when hit with the strongest drugs and chemicals? It apparently runs SCARED from these oils. Scared. And that is why Thieves is infused into a line of household and personal care products!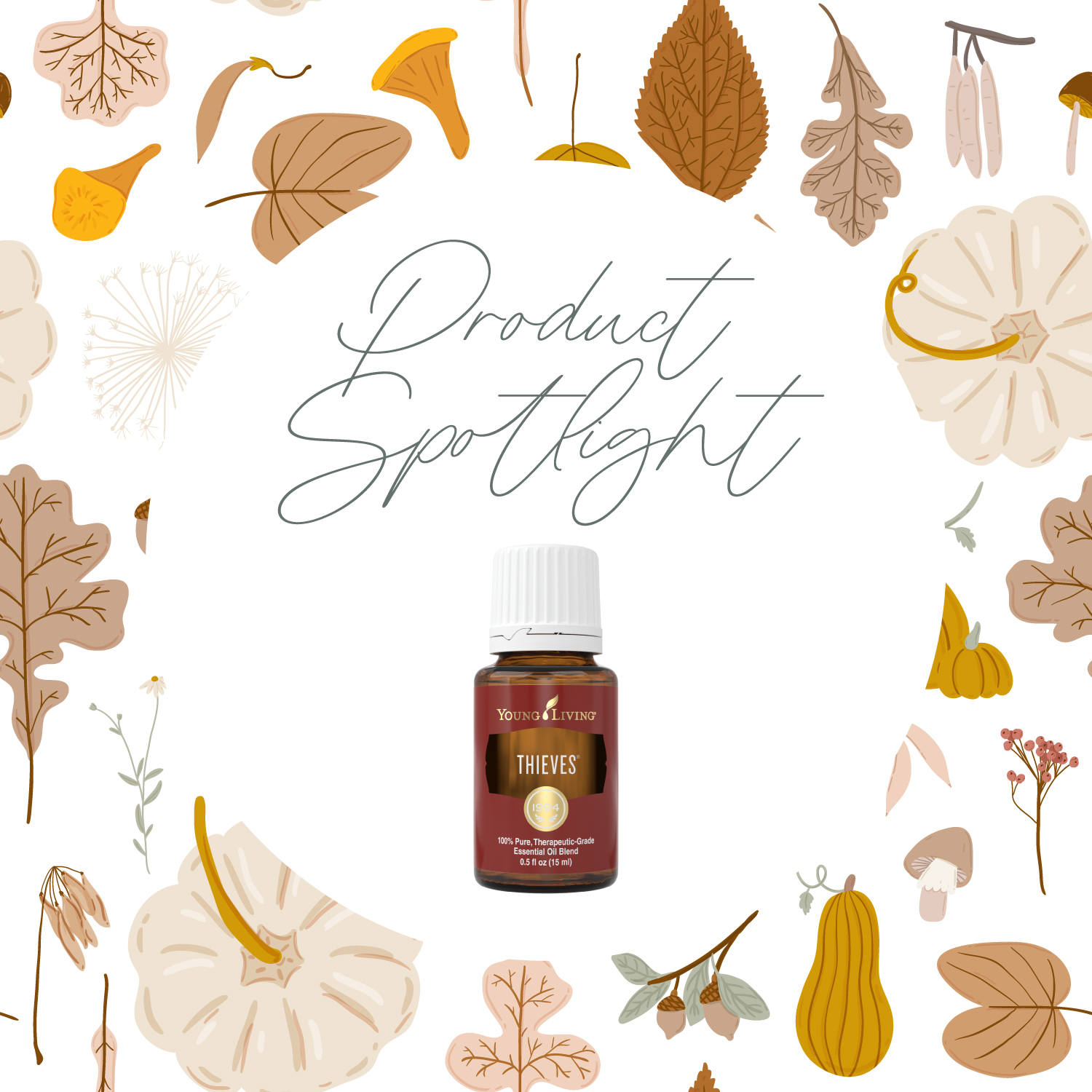 Some of our favorite ways to use:
Thieves Tea: brew some tea (we love Echinacea or Chamomile), let it cool slightly and then add some raw honey and a drop of Thieves vitality (or regular Thieves - same thing, just different label).
Thieves + Honey Throat Coat: 1 tbsp honey, 1 tsp water, 2 drops Thieves, 3 drops Lemon. Heat up the water and honey together until liquid then add in the oils. Stir together and serve on a spoon. Make sure the liquid isn't too hot or close to boiling before adding oils.
Diffuse round the clock for a wonderful smell without the toxins candles release (yuck!) and for added immune support for everyone in your home! It pairs wonderfully with Lemon or Citrus Fresh from your kit for a clean, warm atmosphere! OR pair with Lavender at bedtime for sleepy, wellness vibes.
Run a bath and take a couple of drops of Thieves oil plus epsom salts to add to your hot water.
Dilute in a roller and roll on the bottom of the feet, along the pine and/or over the lymph nodes daily for overall wellness.
Join us in making Thieves use a daily habit to keep us all thriving!