Springtime Air Survival Guide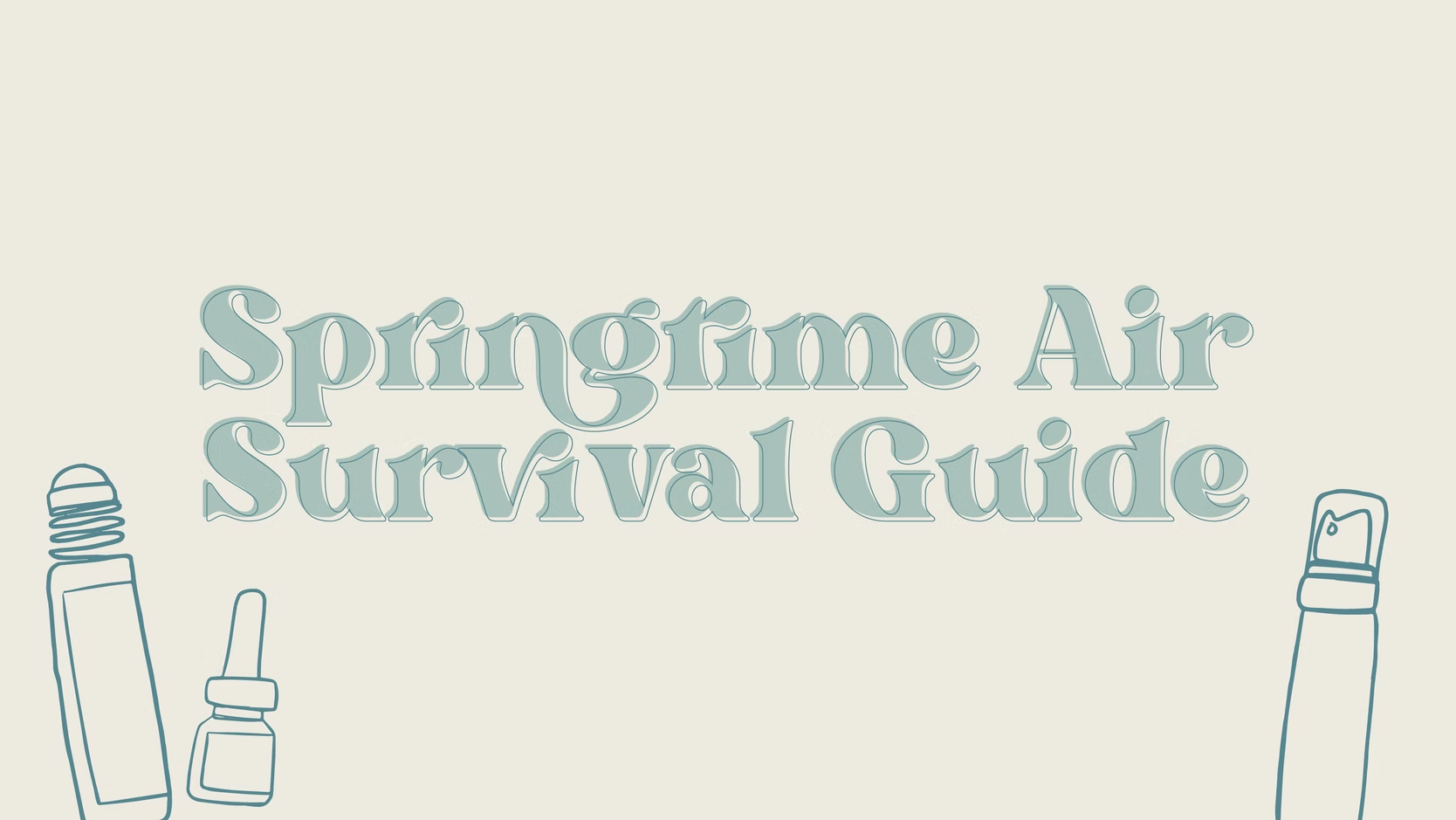 Spring is a time of such beauty with blooming flowers and trees, and it can also be a time of acute respiratory needs! Use these tried and true tips and recipes to give yourself some help and make this season much easier on your nose.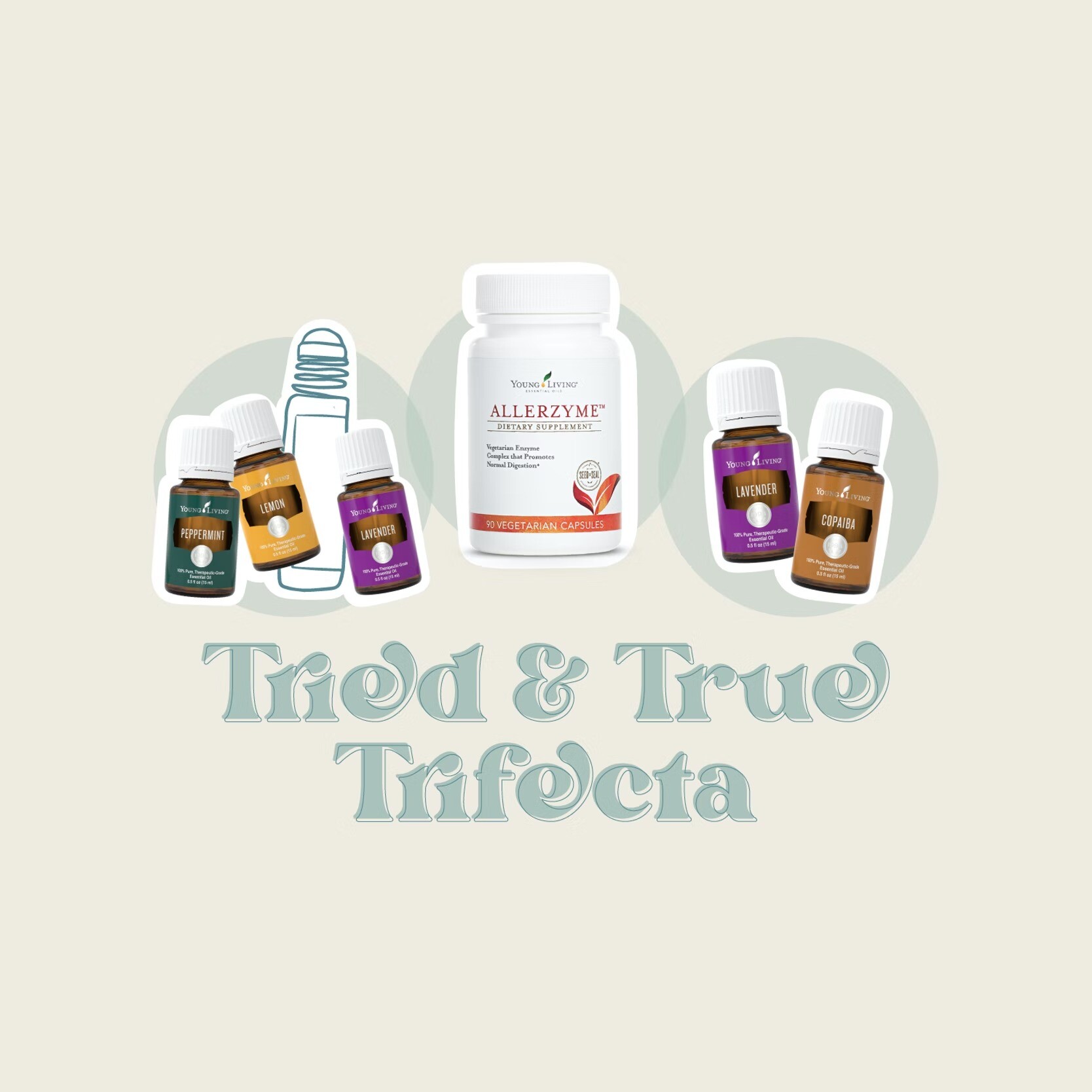 These three tips are the foundation of our springtime routine when it comes to surviving (and thriving) when the pollen count starts rising.
LLP Roller
AllerZyme Capsules
Lavender Copaiba Nasal Rinse
LLP Roller This is the OG roller blend when it comes to springtime (or anytime!!) sinus survival. The base recipe is Lavender, Lemon, and Peppermint. Start there and add any other oils listed as desired to suit your specific needs!
10-20 drops each Lavender, Lemon, Peppermint
Other great oils to add: Copaiba, Dorado, Azul, Ledum, DiGize, R.C., Raven
Roll over the chest, under the nose, over the sinus cavities as desired. Take care when using near the eyes and dilute more if desired. If you get it too close to your eyes, simply apply coconut oil over the area.
AllerZyme Capsules AllerZyme is a huge support tool when it comes to respiratory needs. This enzyme complex is specifically designed for individuals with dietary or environmental allergies! Take one capsule up to three times daily before a meal or as desired. AllerZyme works best for pollen support when you start it a few days or a week before the acute needs rise if possible. If you know it's coming, start giving your body support as early as possible.
Lavender Copaiba Nasal Rinse Grab your Neti-pot and whip up your own oil-infused sinus rinse. If you are new to using essential oils or a sinus rinse, decrease the amount of essential oil drops by half. You can always add more as desired.
10 drops Lavender essential oil
15 drops Copaiba essential oil
8 Tbsp of ultra fine salt (unprocessed, no iodine)
Mix well and store in a sealed glass jar. To use, dissolve 1 tsp of salt mixture into 1&1/2 cups of distilled water (or water from a Berkey filter or boil and cool some water), then add to your Neti pot and use as needed.
Use morning and afternoon during acute needs and use once daily for maintenance during peak season.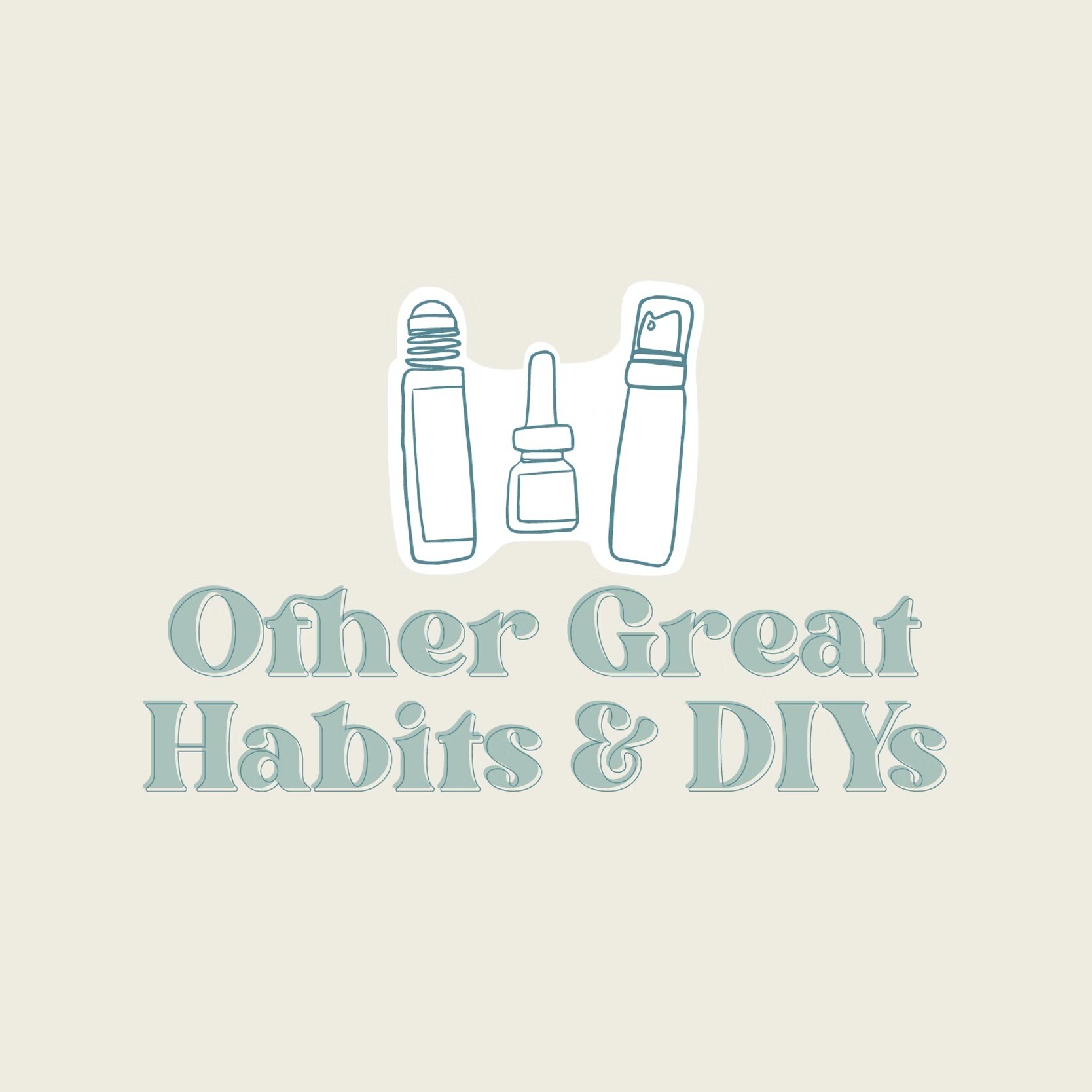 Sinus Support Steam Pot
When you're needing some relief from the pressure that spring can cause your sinuses, give this tried and true trick a go.
Bowl of very hot, steaming water
2-3 drops Peppermint Essential Oil
2-4 drops Dorado Azul Essential Oil
Add essential oils to the water (start with the lower end and add more as desired). Place a towel over your head and sit with your head above the steam bath to open the airways.
Don't have these oils? Others that will work include Raven, R.C., any variety of Eucalyptus, PanAway, DiGize, Lemon, Thieves, Oregano in any combination.
Happy Noses Roller This is a great roller to use anytime you need some sinus relief, but it is really lovely after doing the sinus steam pot. These oils are also wonderful in an Epsom salt bath when you're battling the pollen or changing air quality.
20 drops each Dorado Azul, Idaho Blue Spruce
10 drops DiGize, R.C.
5 drops Peppermint
Roll over the sinus cavities as desired. Take care when using near the eyes and dilute more if desired. If you get it too close to your eyes, simply apply coconut oil over the area. (And no, you didn't read that wrong! DiGize is actually a wonderful tool when it comes to respiratory needs!)
DIY Season's Change Capsules Make using your Vitality oils easy with this simple hack. This combination is the original LLP blend with a little extra boost from Copaiba to make it even more supportive of the respiratory system and sinuses!
2oz glass dropper bottle
30 drops each Lavender, Lemon, Peppermint, Copaiba Vitality
Olive oil to desired dilution (about 2 Tbsp)
When you're ready to make a capsule, fill an empty vegetable capsule with a dropperful of the blend and take as desired.
Changing Seasons Oral Spray This little bottle will be your springtime companion! Applying oils topically and diffusing are great health habits, but there is even more benefit to using oils as dietary supplements. Try out this Changing Seasons Oral Spray to give your respiratory system a little TLC anytime you need it.
1 drop each Lavender Vitality, Copaiba Vitality, Peppermint Vitality
2 drops Orange Vitality, Lemon Vitality
Splash Thieves Mouthwash, optional
Filtered water
Add all ingredients into a spray bottle and shake well. Spritz into your mouth daily or as desired.
Life 9 Probiotic One of the most powerful things we can do for our health is to balance and support our gut! Many today consider regularly taking a high quality probiotic to be one of the core pieces to overall health - respiratory, brain , immune, skin health and more. Everything we eat or drink is sent through our digestive system. Every single thing we put into our bodies to give our cells energy passes through this system, so supporting it daily can give us huge benefits!