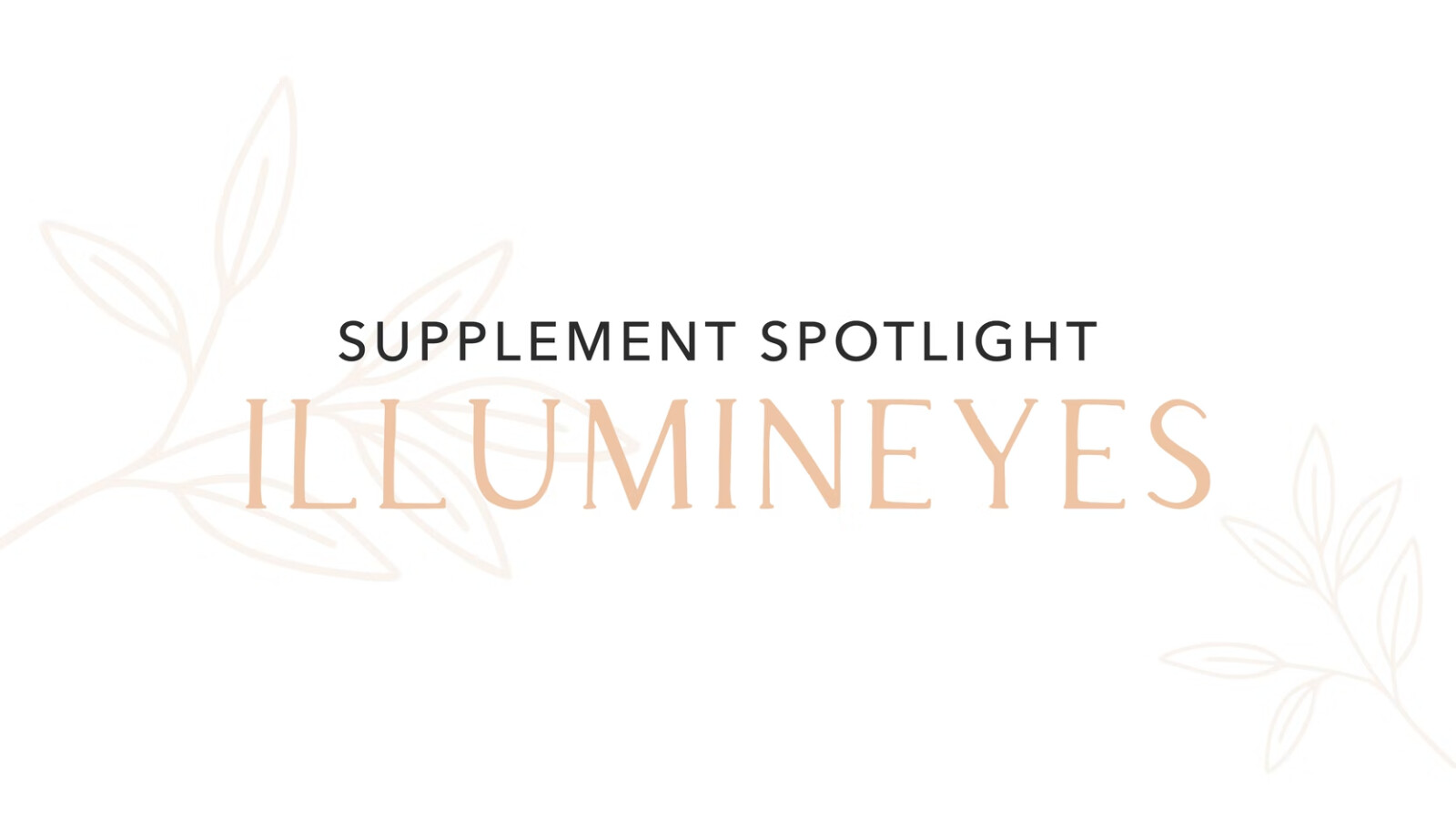 Supplement Spotlight: IlluminEyes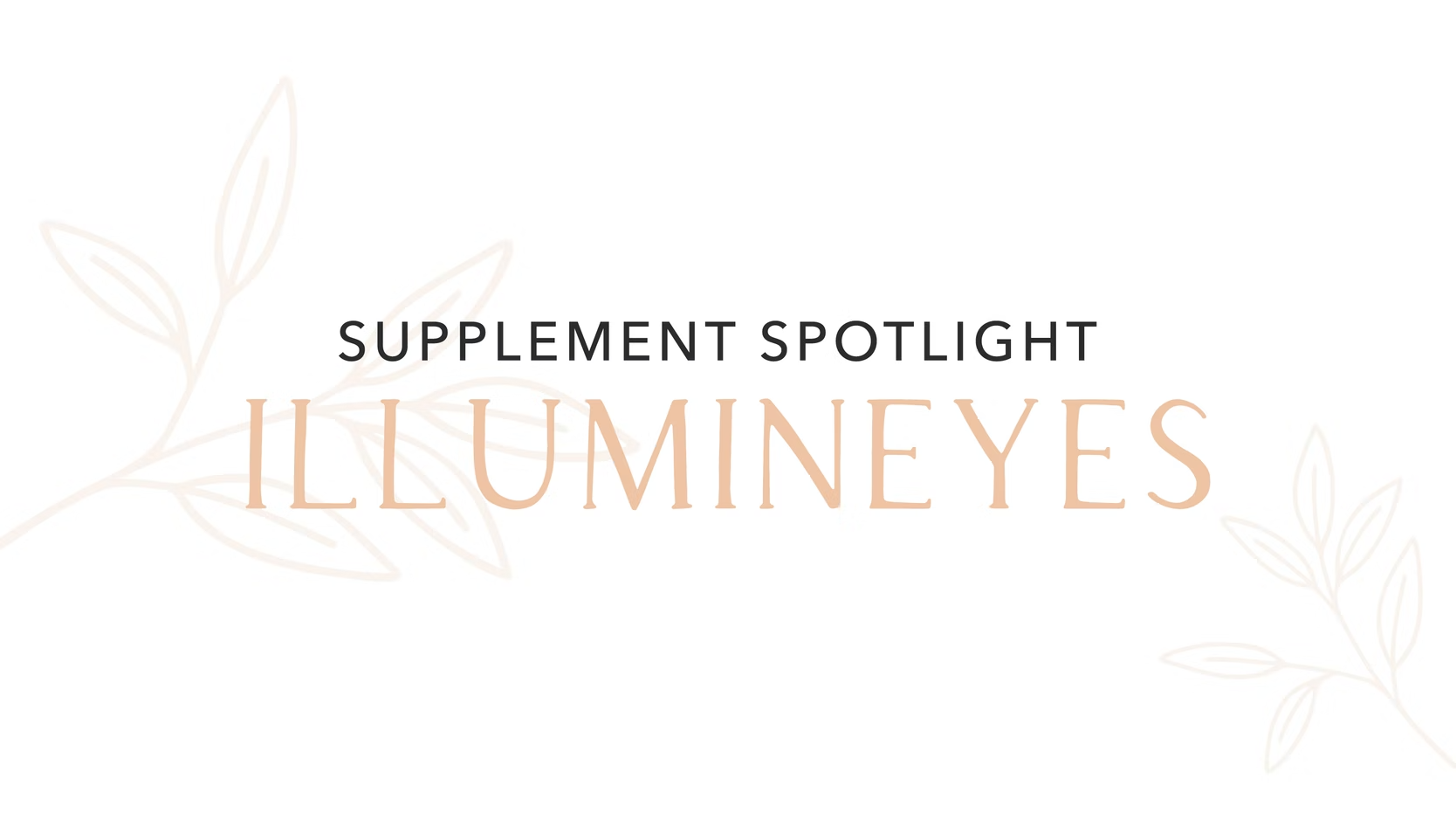 IlluminEyes is a powerful eye health supplement including lutein and zeaxanthin that helps reduce eye strain, protects eyes from damaging blue light, and maintains long term eye health. IlluminEyes can also promote vibrant skin and hair - who doesn't want that?!
JUST A DOSE OF ILLUMINEYES
Protects eyes from damaging blue light
Helps support vision in low-light settings
Helps reduce eye fatigue and eye strain
Increases macular pigment optical density
May help reduce eye health deterioration common with age
Maintains healthy-looking skin
IlluminEyes contains all the great eye health vitamins in the AREDS formulations you'll find at the pharmacy. Lutein and zeaxanthin are key players in the blend, and vitamins A and C have properties that reduce eye health deterioration commonly related to age. This supplement is an incredible blend of antioxidants and vitamins:
Vitamin A, C and E
Lutein and Zeaxanthin (from Marigold flower)
Wolfberry fruit powder
Marigold flower extract
Acerola cherry extract
PRODUCT OPTIONS
HOW TO USE ILLUMINEYES
Take 1 capsule daily with food.
Join us this month and beyond as we give our eyes a little break and add IlluminEyes to our daily health routine!
COMPANION PRODUCTS