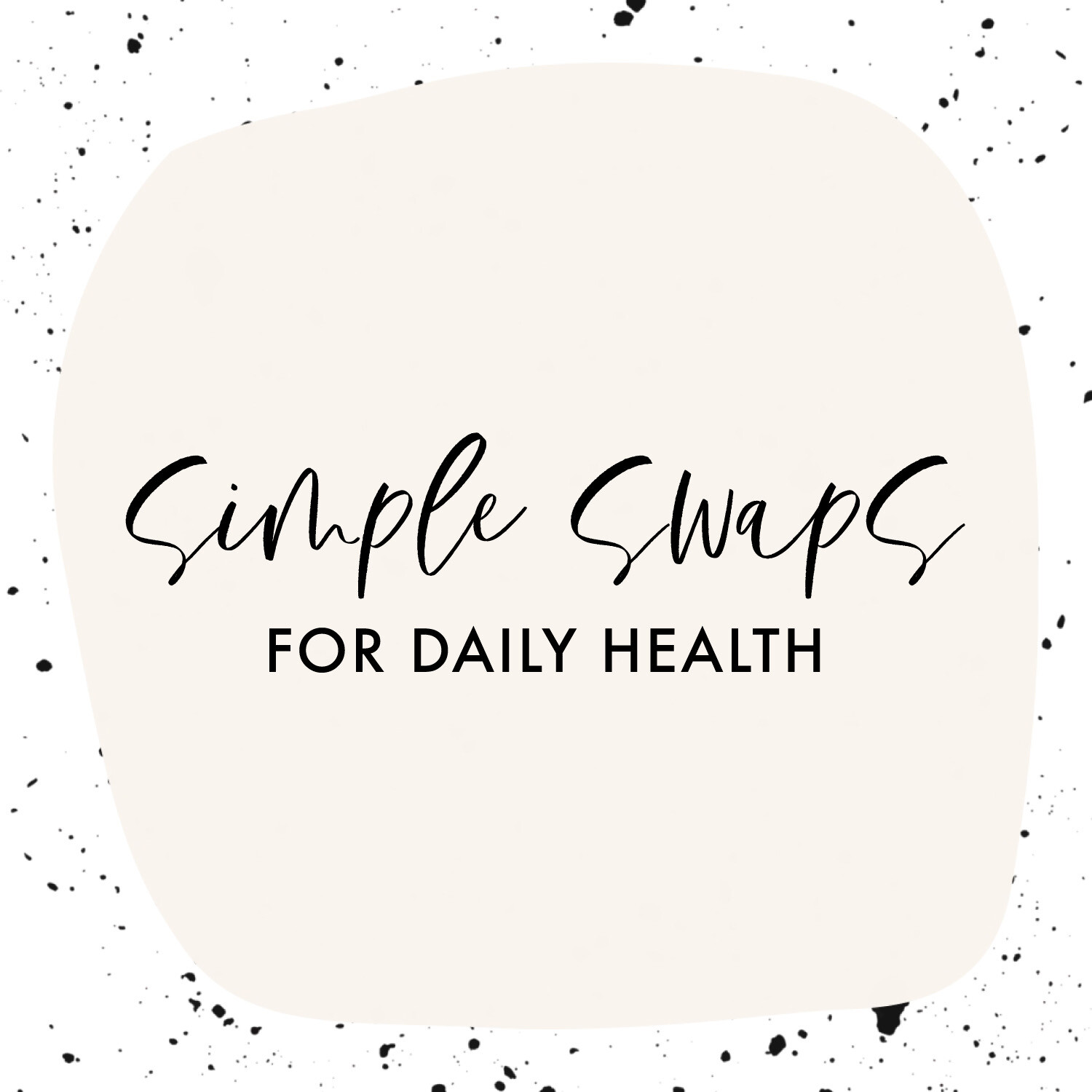 It's no secret that small, daily actions are the key to overall health and longevity. Doing good things consistently makes a huge health impact, so here are three simple swaps that you can make to your supplement routine this month to cultivate great health.
Grab these carousel graphics and grab the products so you have personal testimonies. Remember when sharing on social media that your story (and your beautiful face!) are crucial to connection. If used in Stories, share videos between slides and connect with your audience. Head to the product spotlights in the app and share the landing page so your members can read more about these incredible, life-changing products!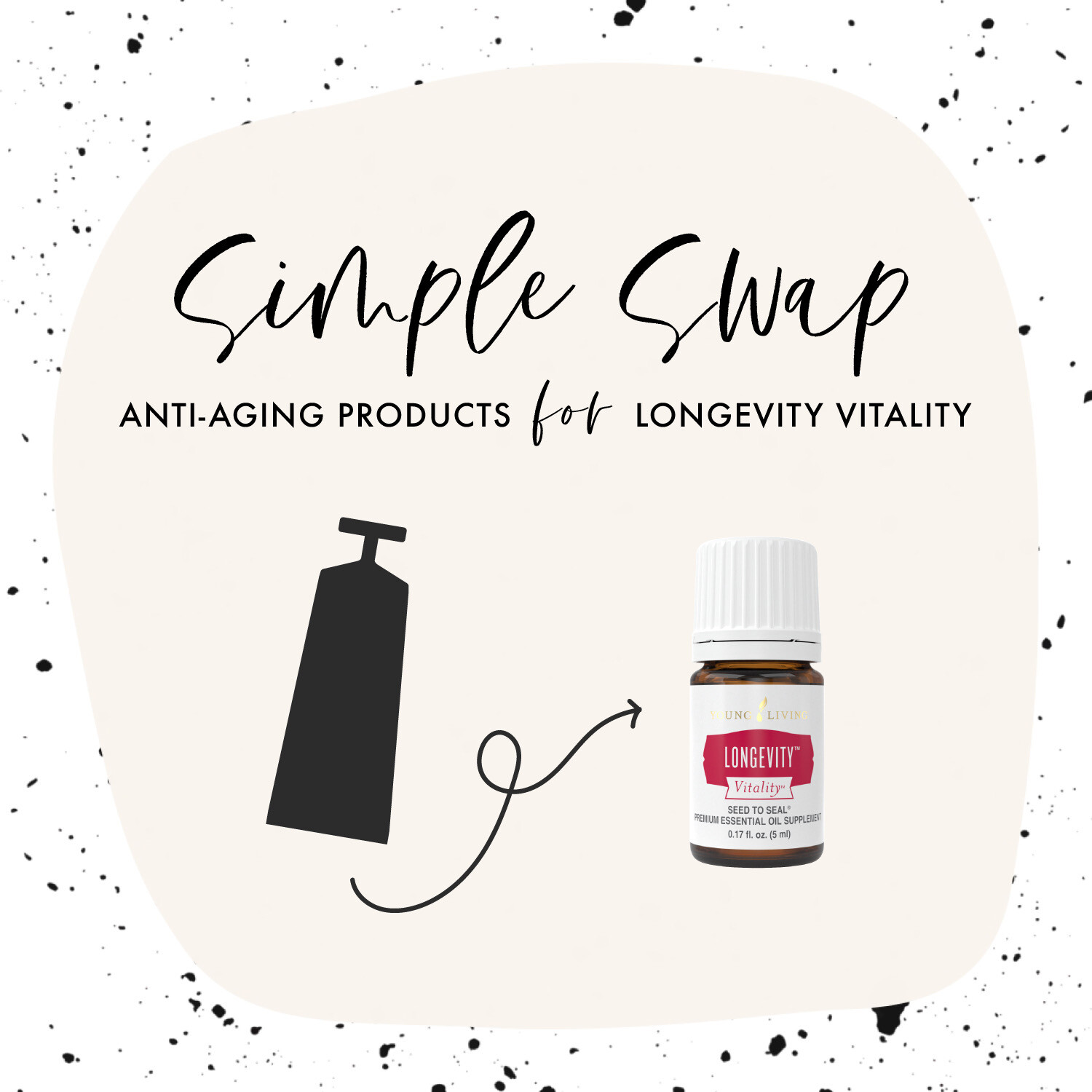 Anti-aging products for Longevity Vitality essential oil blend
Longevity Vitality essential oil blend combines Thyme, Orange, Clove, and Frankincense and supports a healthy immune system and overall wellness when taken internally. The powerhouse of antioxidants in the Longevity blend can do amazing things for our health and also for our skin! Use this blend in a capsule daily for a month and see the results for yourself.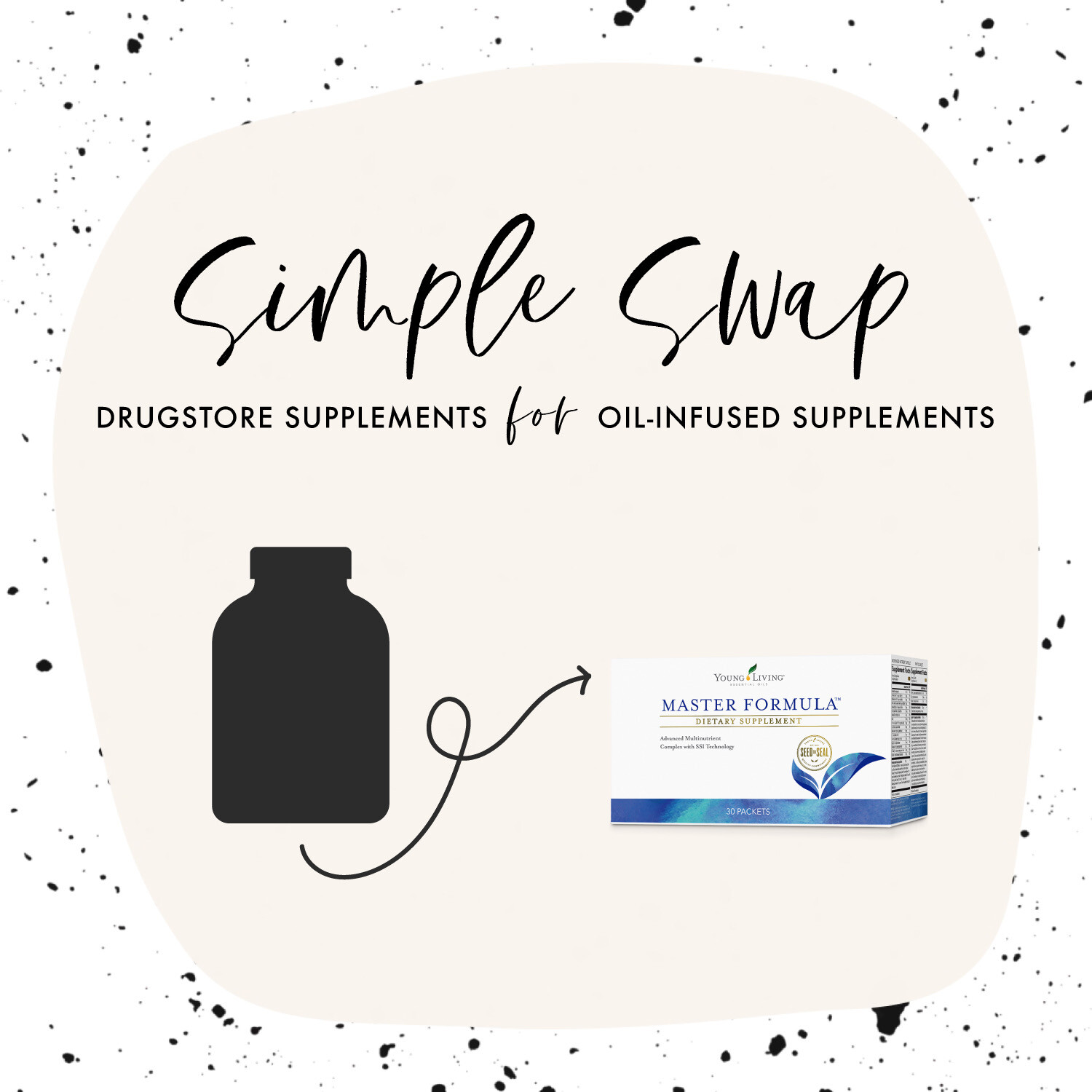 Drugstore supplements for oil-infused supplements
One of the biggest changes you can make for overall health and longevity is with your supplement routine! Supplements that are infused with essential oils are a HUGE win. Essential oils improve absorption, assimilation within the body and utilization of all the amazing vitamins, minerals and herbs that we are ingesting with supplements. So ditch the drugstore varieties for oil-infused ones! Not sure where to start? Grab a bottle of Life 9 Probiotic, a bottle of Super B (B complex) and Master Formula (multivitamin) and our favorite supplement field guide (https://growinghealthyhomes.com/supplementfieldguide/) to read more!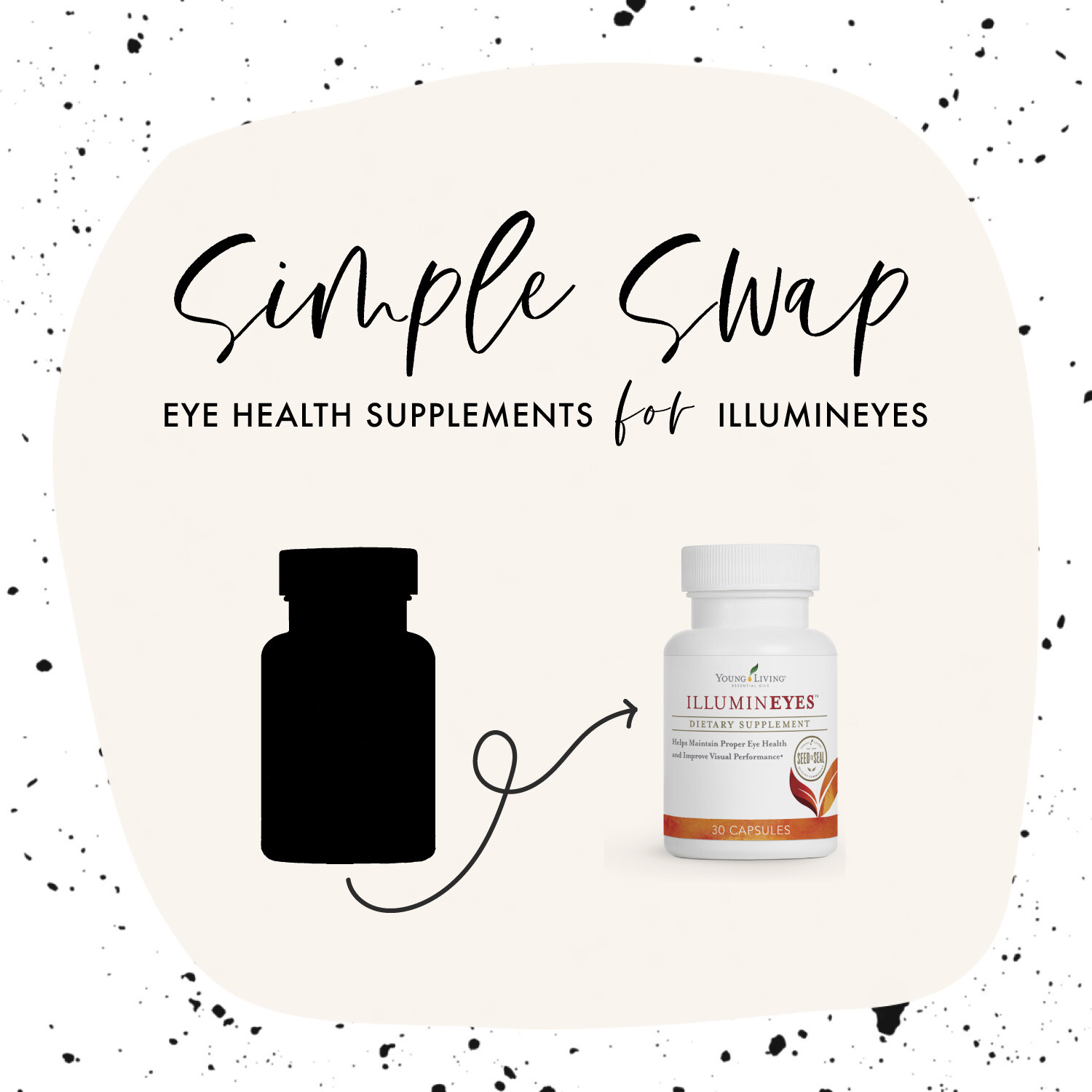 Eye health supplements for IlluminEyes
IlluminEyes is a powerful eye health supplement including lutein and zeaxanthin that helps reduce eye strain, protects eyes from damaging blue light, and maintains long term eye health. IlluminEyes can also promote vibrant skin and hair - who doesn't want that?! IlluminEyes contains all the great eye health vitamins in the AREDS formulations you'll find at the pharmacy. This supplement is an incredible blend of antioxidants and vitamins that we love to have in our daily routine