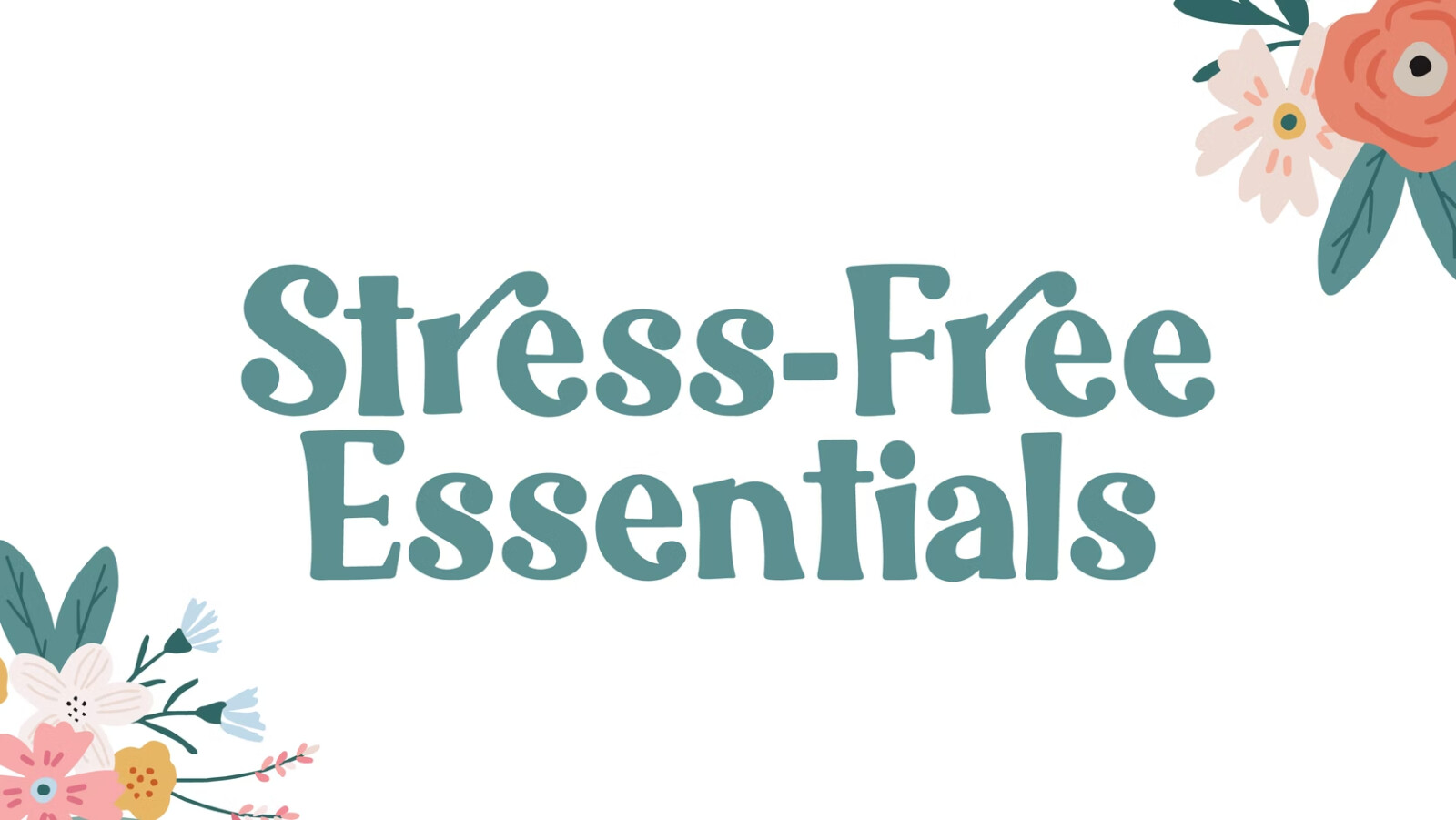 Stress-Free Essentials
Stress stored in the body can cause a myriad of issues - both physical and emotional - so anything we can do to release that stress will improve our health. Let go of the stress in your daily life with intentional habits and these favorite products!
CBD Calm Roll-On 300mg: The ultimate in calming blend. $56.95
Davana Essential Oil: A sweet & uplifting oil. $41.25
SleepEssence: For restful sleep. $26.50
Cedarwood Essential Oil: For calming & relaxing. $12
Stress Away Roll-On: An instant vacation anytime you need it! $30.75
CortiStop: For stress recovery. $58.50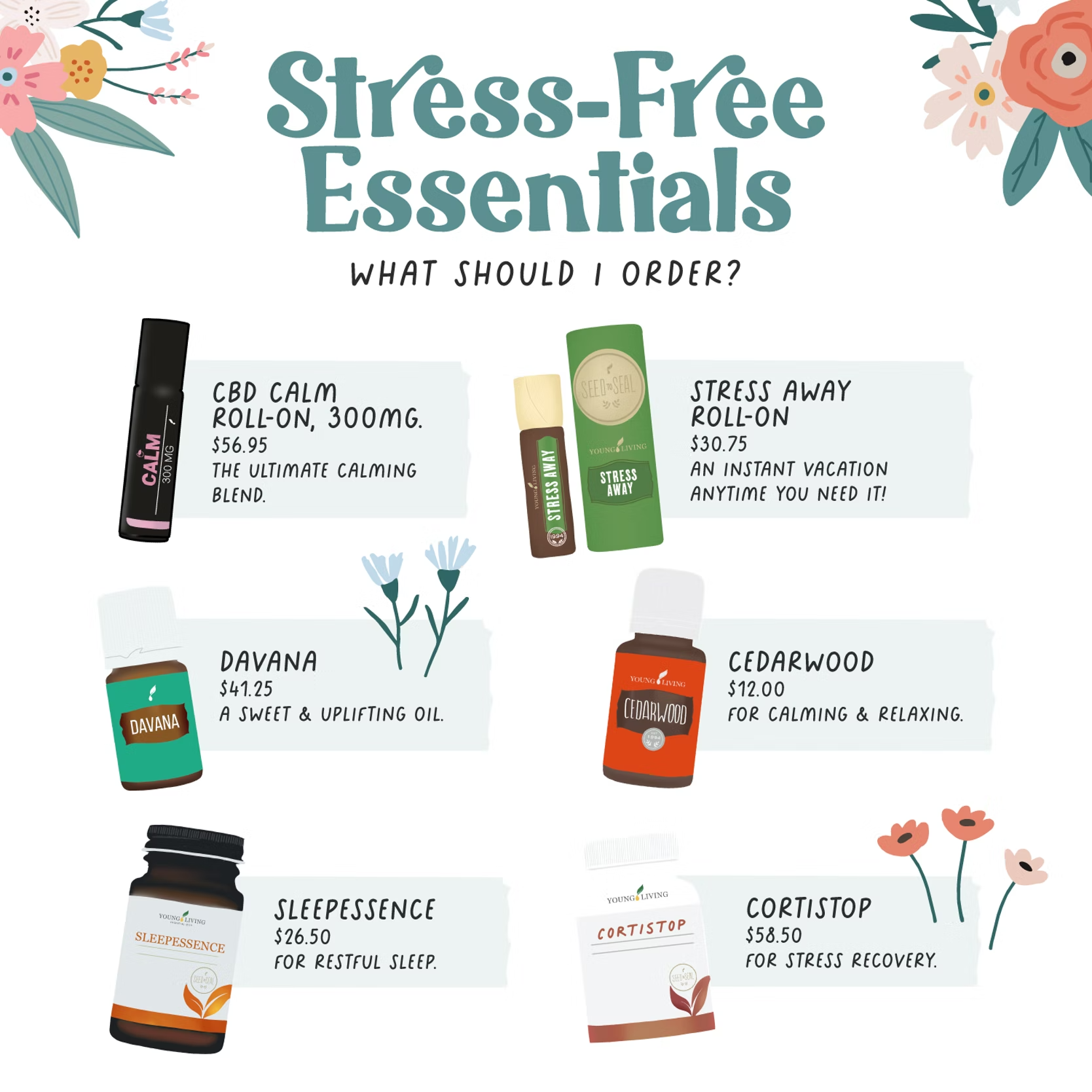 The Calm CBD blend is infused with essential oils like Lavender, Frankincense, Ylang Ylang and Vetiver that help create a peaceful environment, relax and quiet your mind, and wind down before bed. Roll generously onto the neck, chest and wrists as desired.
Davana
Davana essential oil has a sweet, fragrant aroma when diffused, beautifies the skin and reduces the appearance of blemishes, and helps support deep emotional needs. This is an oil we really want in our arsenal at all times! It makes a wonderful addition to perfume blends and is a great choice for helping support the emotions
SleepEssence
SleepEssence combines Lavender, Vetiver, Valerian, and Ruta essential oils with melatonin for a natural way to enable a full night's rest. When we are stressed, our bodies and brains need rest, both physical and mental, and SleepEssence can help us give our bodies what we need!
Cedarwood
Cedarwood essential oil feels like a walk through a beautiful forest - warm, welcoming and calming to the senses. This oil is great for everything from focus to skincare to sleep and is one we always have on hand when it's time to rest and relax. Add Cedarwood to Epsom salt, pair with Lavender in the diffuser, even use it in a roller before bed.
Stress Away
Stress Away is your vacation in a bottle - convenient and ready to go with you to the grocery store, school, work, or wherever you need to pretend you're in a beach chair sipping something cold and watching the waves! Roll this blend over your wrists, chest and behind the neck any time you want a quick vacation.
CortiStop
CortiStop is designed to address the way women's bodies react to the cortisol produced when under stress. CortiStop is an herb and essential oil supplement that helps to naturally balance the stress response by calming the body and lowering cortisol levels. As cortisol declines, strength and energy return, and the body moves back to a state of equilibrium.