Diffuser Blends with Lavender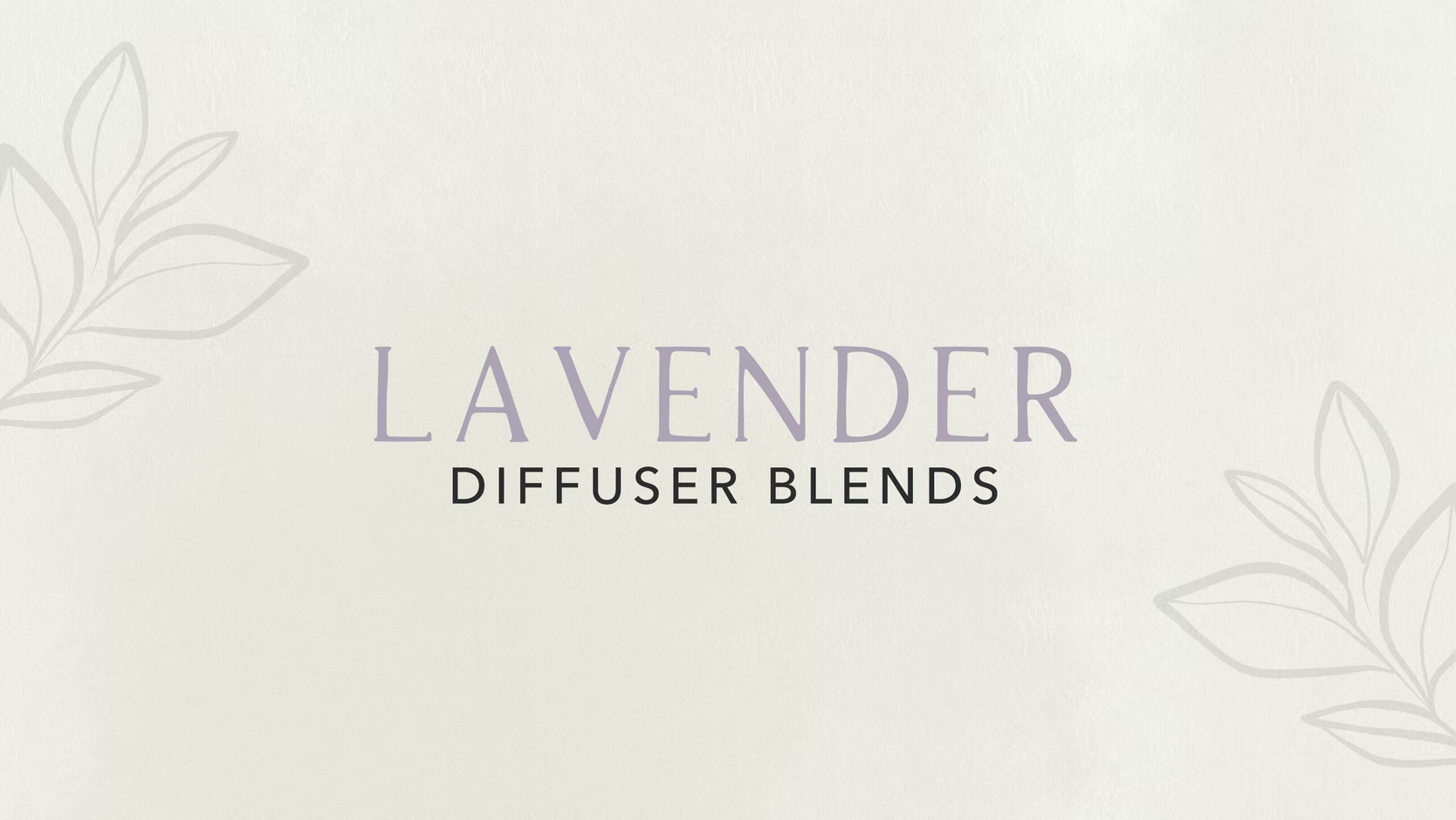 Lavender is one of the most versatile essential oils and a great beginner oil, making it a favorite for diffusing! There isn't much that lavender doesn't pair well with, so any of these blends you choose will be a great one.
Lavender is The Grandmother of essential oils - soft and huggable, gentle, smells like flowers, calming, and the one you want around if you are sad, tired, or need comforting. She has experience and wisdom and seems to be able to fix every problem. She is soft-spoken and makes you feel more rested the moment she's around. And she seems to have that perfect knack with any baby. And these diffuser blends will bring the calm, soothing feelings of lavender into your everyday life.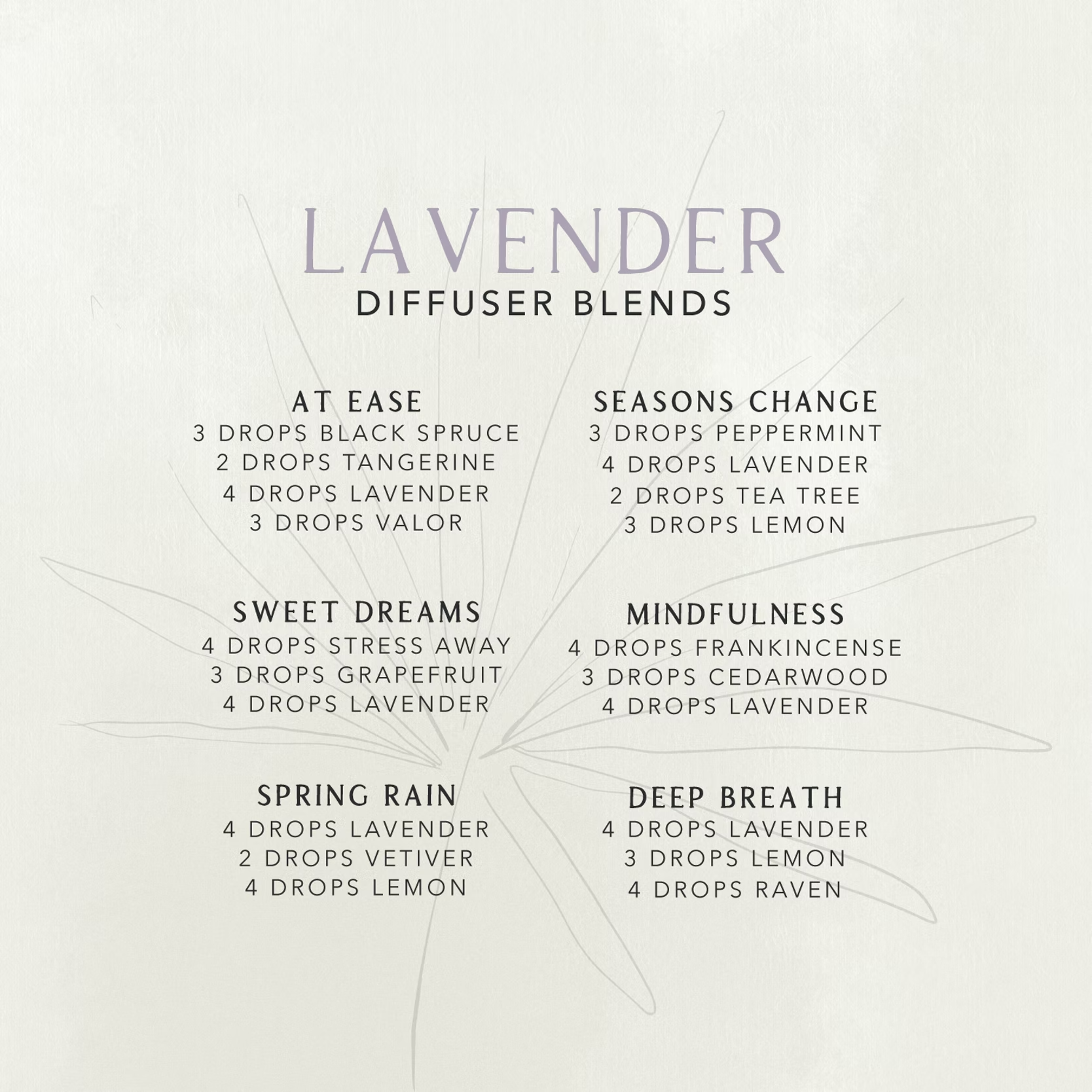 DIFFUSER BLENDS WITH LAVENDER
Featured Blends:
At Ease: 4 drops Lavender + 3 drops Northern Lights Black Spruce + 3 drops Valor + 2 drops Tangerine
Sweet Dreams: 4 drops Stress Away + 4 drops Lavender + 3 drops Grapefruit
Mindfulness: 4 drops Lavender + 4 drops Frankincense + 3 drops Cedarwood
Spring Rain: 4 drops Lemon + 4 drops Lavender + 2 drops Vetiver
Seasons Change: 4 drops Lavender + 3 drops Lemon + 3 drops Peppermint + 2 drops Tea Tree
Deep Breath: 4 drops Raven + 4 drops Lavender + 3 drops Lemon
Additional Blends:
Aveda: 4 drops Rosemary + 4 drops Lavender + 3 drops Lemon + 2 drops Eucalyptus Radiata
Herb Garden: 4 drops Rosemary + 3 drops Lavender + 3 drops Tangerine + 2 drops Thyme
Seaside Air: 4 drops Lavender + 3 drops Jade Lemon + 3 drops Royal Hawaiian Sandalwood (or Cedarwood) + 2 drops Spearmint
Summer Days: 4 drops Lavender + 3 drops Lemon Verbena or Lemon Myrtle + 2 drops Grapefruit + 2 drops Bergamot
Crisp and Cool: 4 drops Peppermint + 4 drops Lavender + 3 drops Jade Lemon
Positive Vibes: 4 drops Sage + 4 drops Lavender + 3 drops Grapefruit