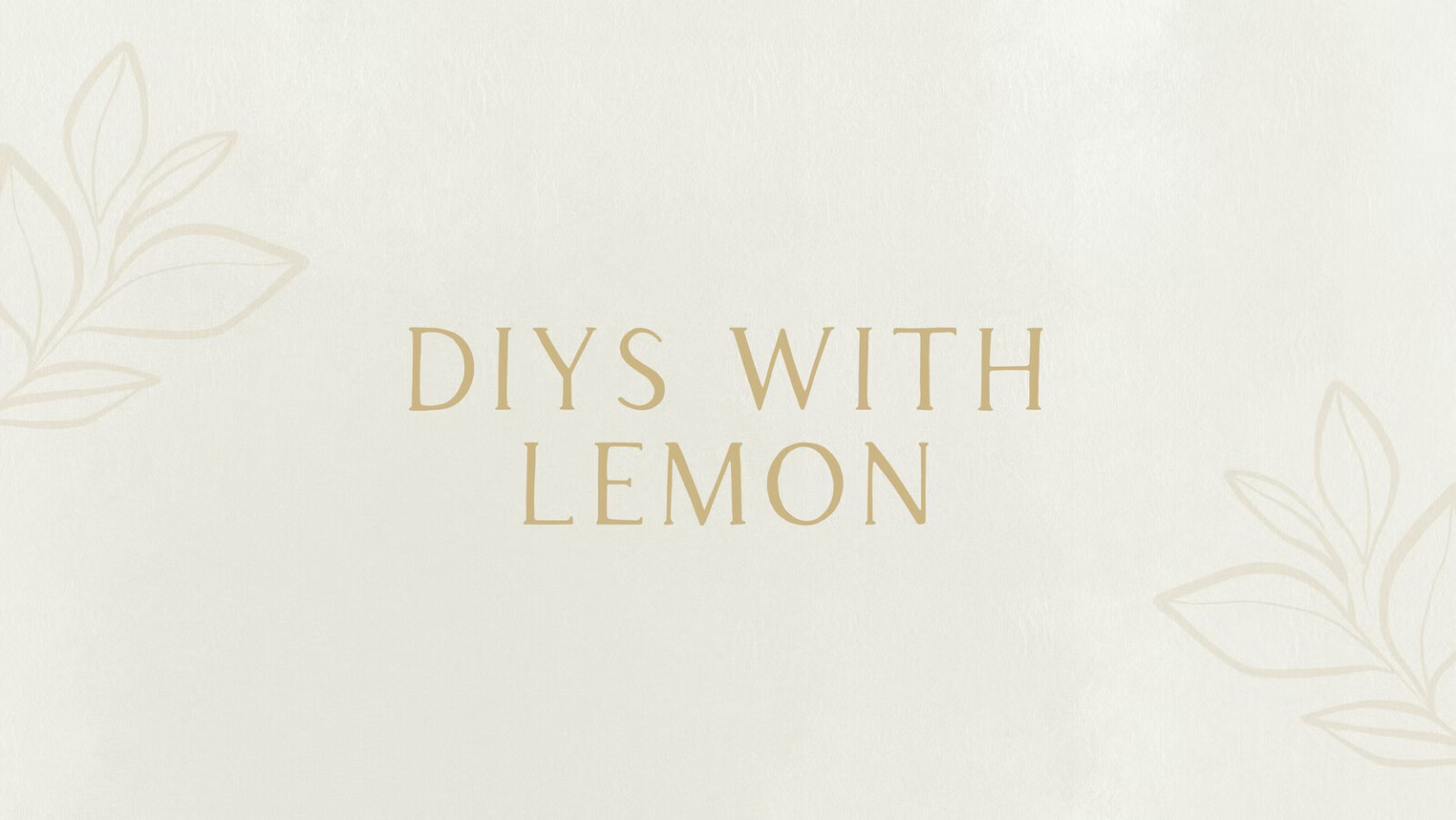 DIYs with Lemon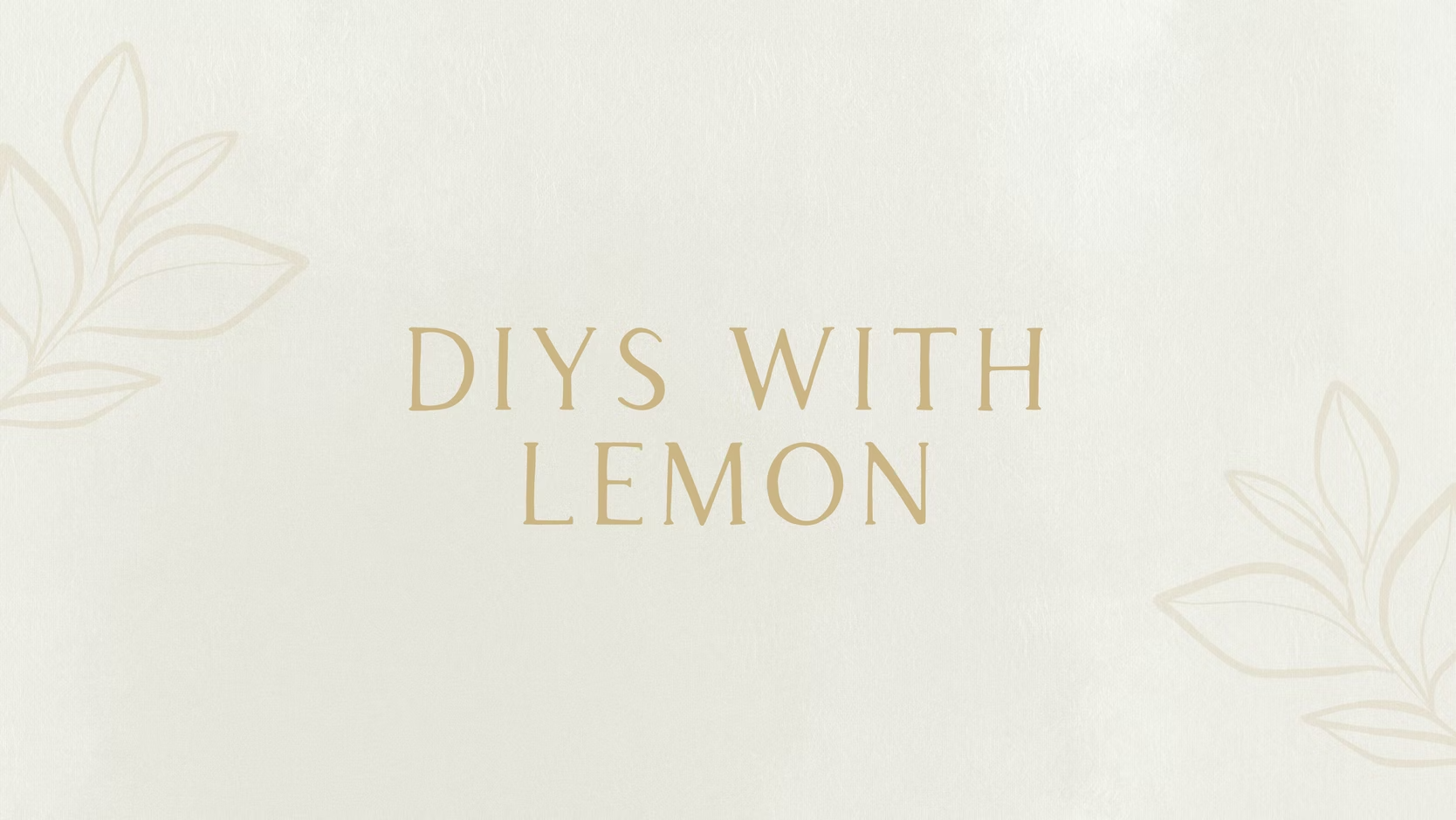 Versatile, bright and joyful, just like sunshine. That's how we would describe this oil! Lemon essential oil benefits skin and hair as much as its aroma enhances your environment and supports your mood. This best-selling oil can be used in so many ways, making it a staple for every home.
DIY Stain Stick
1 bar Castille soap, shredded
⅓ cup Washing soda
½ cup water
2 Tbsp White vinegar
½ cup Thieves Laundry Soap
5 drops Lemon essential oil
Empty deodorant containers or lip balm containers
Melt the shredded soap, washing soda, water and vinegar together on low heat and mix well. Remove from heat and add laundry soap and oil and mix. Pour into a zip top bag, and cut off the corner to make a 'pastry bag' to fill an empty deodorant or lip balm tube.
Mattress & Upholstery Spray
Keep your mattresses, rugs, and upholstered surfaces clean and smelling fresh with this simple spray! Use whenever you change the sheets or anytime you need a cleansing pick me up!
1 tsp Thieves Household Cleaner
10 drops each Lavender, Eucalyptus Radiata, Tea Tree, Lemon essential oils
Filtered or distilled water
Add essential oils and Thieves Household Cleaner to the spray bottle, then gently fill with water, leaving room to add the spray top. Spray as desired!
Carpet Purifying Powder
Give your carpets and rugs a daily refresh before vacuuming with this simple DIY!
1 cup Baking Soda
½ cup fine sea salt
10 drops each Lemon, Purification essential oils
Add baking soda and salt to a jar, and mix well. Add essential oils, stir, then place the top on the jar and shake well. Optional: use a small knife or drill to make small holes in the top of the jar. Sprinkle onto carpets and let sit 10-15 minutes before vacuuming!
DIY Glass & Mirror Cleaner
Mix well and use to clean mirrors, glass, etc.!
DIY Commode Spray
Stop bathroom odors before they get embarrassing with this DIY Commode Spray. Whether you're home alone, sharing a hotel room, or hosting a dinner party, spritz this toilet spray before you go to block those bowl-bouncing odors.
4-ounce Glass spray bottle
2 teaspoons Vegetable glycerin
3 teaspoons Rubbing alcohol
Approximately 3 ounces distilled water
1 teaspoon Thieves Household Cleaner
20 drops each Lemon, Eucalyptus Radiata essential oils OR oil(s) of choice
Combine essential oils and vegetable glycerin in spray bottle. Add rubbing alcohol and Thieves Household Cleaner; mix well. Fill to the top with distilled water. Shake well until thoroughly combined. Store on the back of the commode for easy use!
To use: Shake well, then spray 3-6 times into the toilet bowl before you go. Do your business and flush as usual.
DIY Shoe Odor Erasing Powder
Before your next gym session, sprinkle a small spoonful of our DIY Shoe Odor Erasing Powder into your shoes, and enjoy your run with no embarrassing odors!
1/4 cup Baking Soda
1/4 cup Arrowroot powder
10 drops of Thieves (or Purification) Essential Oil Blend
10 drops Lemon Essential Oil
Combine baking soda and arrowroot powder in a mixing bowl, then add 15 essential oils and mix until there are no clumps. Place mixture in a glass jar with a lid.
For an extra-strength solution, try sprinkling the powder in your shoes and place them in the freezer overnight. The cold can also help reduce odors.
DIY Pet Stain Remover & Deodorizer
Don't let pet stains get you down! It's easy to mix up this recipe for DIY pet stain remover. Simply combine the vinegar, water, and essential oils in a glass spray bottle and shake to mix. For recent accidents, dab to remove excess moisture and spray generously with the mixture. Allow it to sit for 15 minutes; then soak up the spray and the mess with an old towel. For tougher stains, spray with the odor remover and sprinkle with baking soda. Allow the mixture to dry and vacuum up the powder.
1 cup Apple cider vinegar
1 cup water
1 teaspoon salt
15 drops Lemon essential oil
5 drops Eucalyptus Radiata essential oil
5 drops Purification essential oil blend
2 cups Baking Soda (optional, for tough or already-dried stains)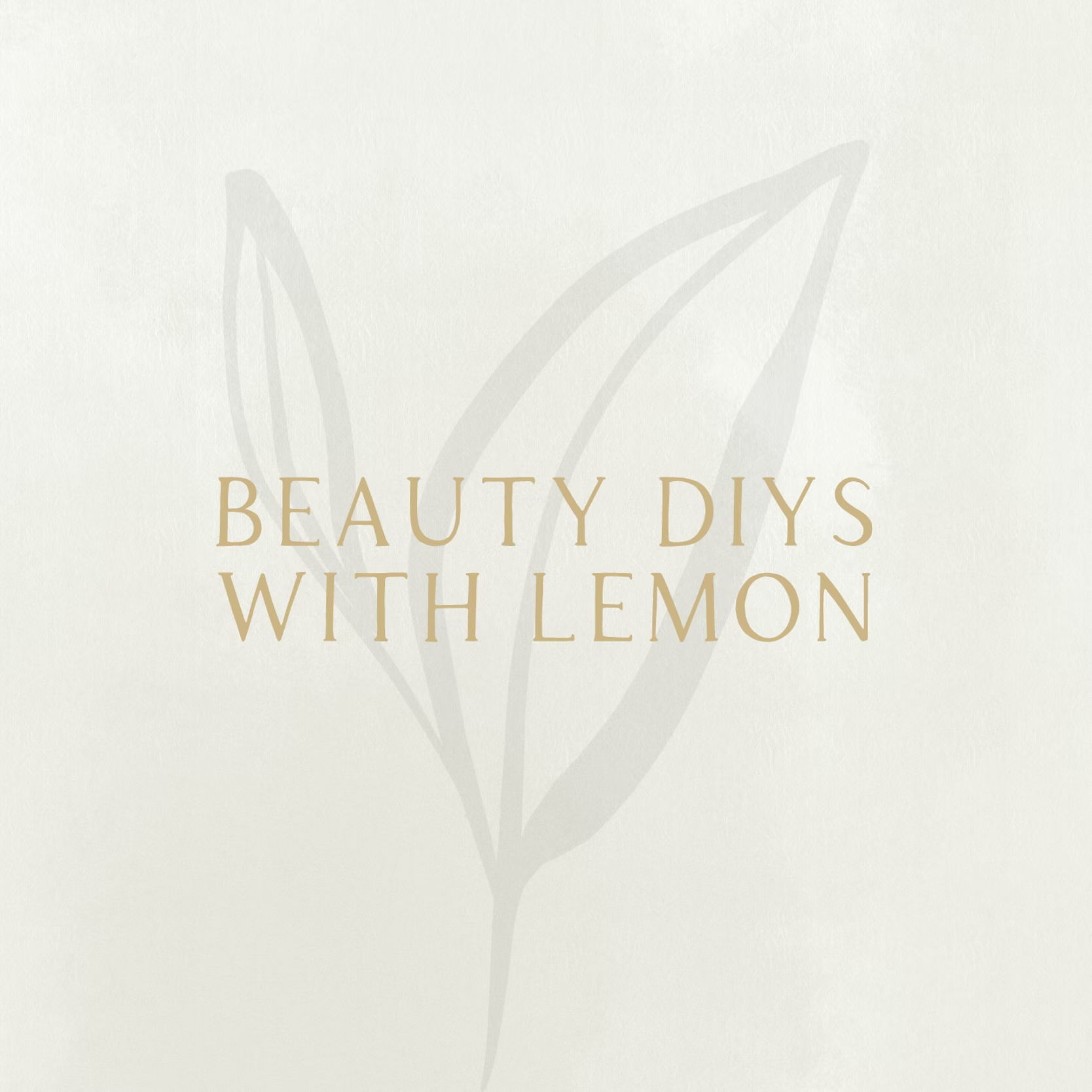 Honey Lemon Revitalizing Foot Scrub
Whether you've had a long day on your feet or just need a few minutes to relax and pamper yourself with this essential oil-infused foot scrub!
2 Tbsp organic sugar
1 Tbsp olive oil
2 Tbsp honey
3 drops each Peppermint, Lemon Essential Oil
In a bowl mix sugar, olive oil, honey, and essential oils. Add ½-1 tsp water to thin as needed.
Scrub mixture onto feet, then wrap with warm damp towels and let sit for 5 minutes. After 5 minutes remove the towel and wipe off the scrub.
DIY Breathe Easy Shower Steamers
1 cup Baking Soda
½ cup Epsom Salt
10 drops each Lemon, Eucalyptus Essential Oil
Water (about 2-3 teaspoons)
Pour the baking soda and epsom salt into a mixing bowl. Slowly add water, about 2 teaspoons, and mix well. If the mixture is not holding, you might need to add another teaspoon of water. Add 20 drops of essential oil(s) of your choice and mix well. Scoop into silicone molds (or reuse an empty k-cup!) and let sit overnight. Remove and store in an airtight container.
To use, simply place a shower melt on the floor of the shower near the water but not directly in the stream. Enjoy!
DIY Bath Jellies
Add some jiggly fun to your bathtime with this simple DIY!
10-15 drops essential oils (Lemon, Orange, Lavender)
1 teaspoon unsweetened, unflavored gelatin
¾ cup distilled water
½ cup YL Bath & Shower Gel Base
Rubbing alcohol in a spray bottle
Mix the water and gelatin in a heat-safe bowl or pot and bring to a boil. Add the liquid soap and stir until incorporated. Add 1-2 drops of natural coloring and essential oil.Pour the mixture into silicone molds. If bubbles form on the top of the liquid, spray with isopropyl alcohol to smooth the surface. Refrigerate for 2-3 hours.
Add water and lather up! Store jellies in the refrigerator when not in use to prevent them from melting and losing their shape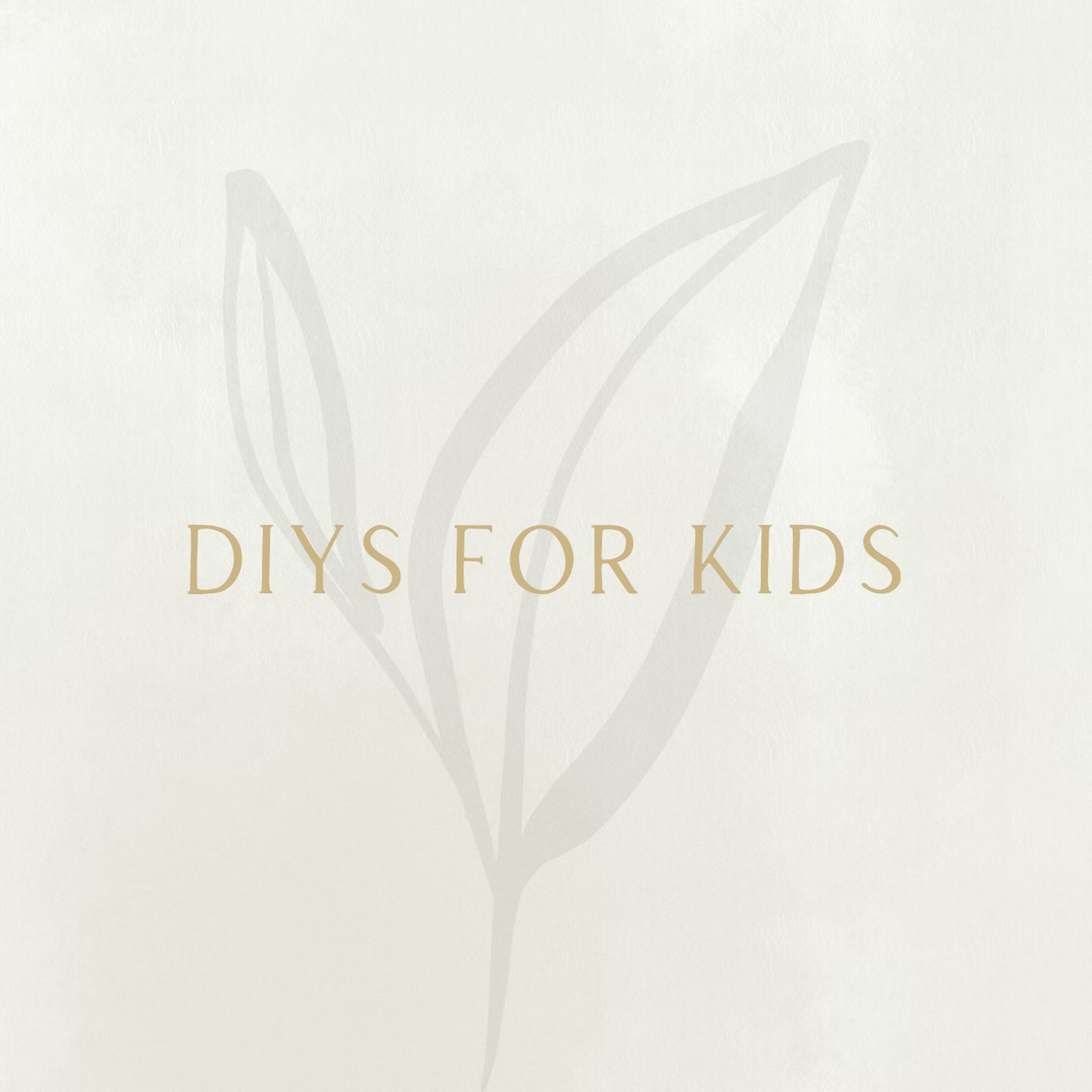 Homemade Creativity-Inspiring Play Dough
Here is an activity for the kids that is free of harmful dyes and ingredients and leaves the house and their little hands smelling AMAZING - plus it has calming properties. You can make this together, super easy, then let them play and be creative!!
2 cups Organic cornstarch
1 cup Kidscents lotion
5 drops each Orange, Lemon essential oils
Mix all the ingredients together and let their imaginations run wild!
DIY Moon Sand
2½ cups Natural, fine sand
1½ cups Organic cornstarch
½ cup Coconut oil
Natural food coloring (optional)
10-15 drops total Lemon & Orange essential oils or oil(s) of choice
Add sand and cornstarch to a bowl and sift thoroughly until combined. Add food coloring drops and mix until color is incorporated. Add in oil gradually, stirring until the mixture forms a dense sand. No coconut oil lying around? Sub in baby oil or vegetable oil instead. Get your hands in the mixture and start to knead and mold. Add drops of essential oil and mix until combined. Play away!
Storage: To keep your DIY sand fresh, store it in an airtight container or reusable storage bag. Keep it in a cool, dry place for up to a month.
Tips: Use any fine sand you can find at a craft store. Customize plain sand with food coloring or try pre-dyed sand. If the scent fades, add 5-10 drops of Lavender to bring your moon sand back to life

.