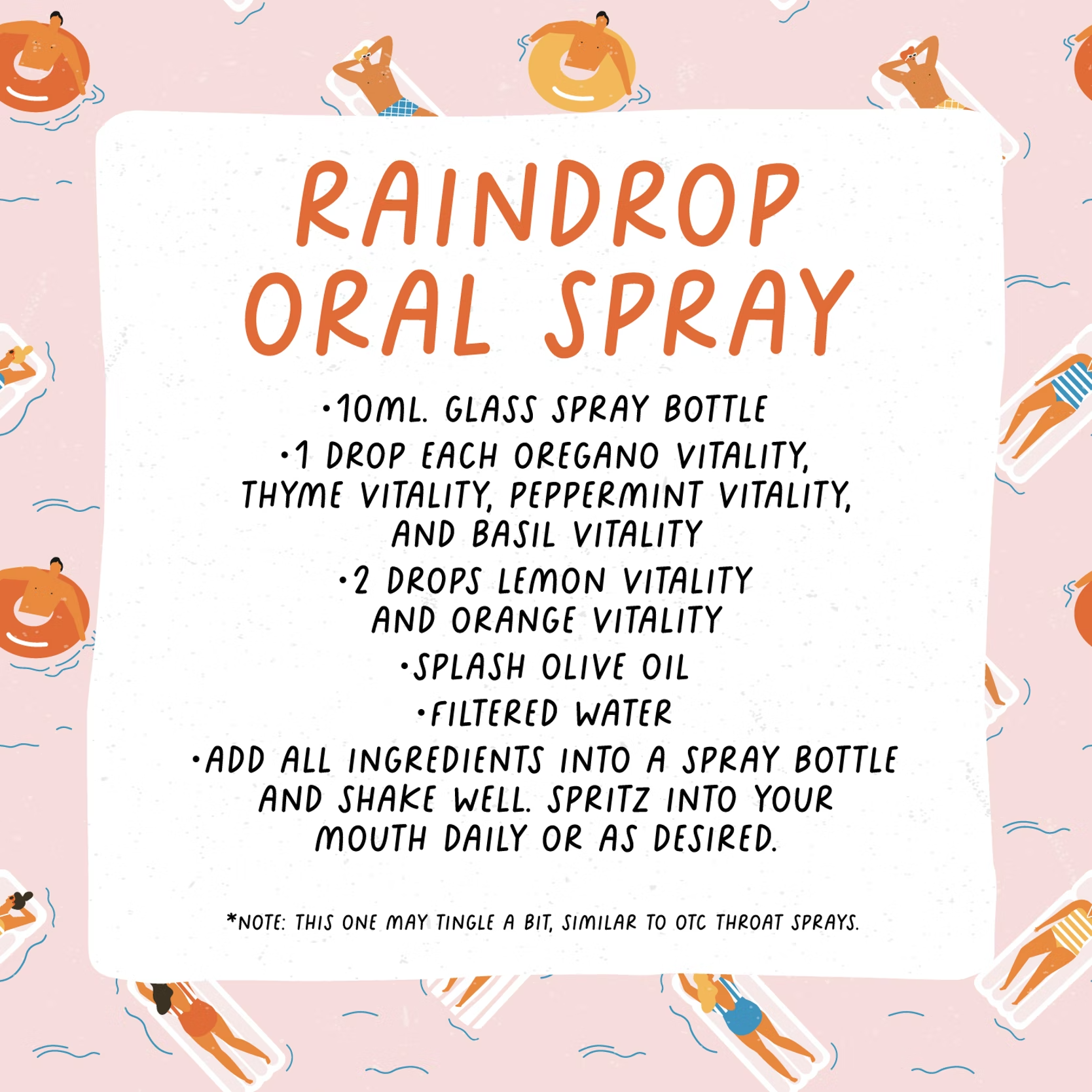 Raindrop Oral Spray
Sometimes our defenses need a little extra boost, and this combination of oils is our go-to when we need something a little 'more.' This is a great one to have on hand when traveling!
1 drop each Oregano Vitality, Thyme Vitality, Peppermint Vitality, Basil Vitality
2 drops Lemon Vitality, Orange Vitality
Splash Olive Oil
Filtered Water
Add all ingredients into a spray bottle and shake well. Spritz into your mouth daily or as desired. Note: this one may tingle a bit, similar to OTC throat sprays.