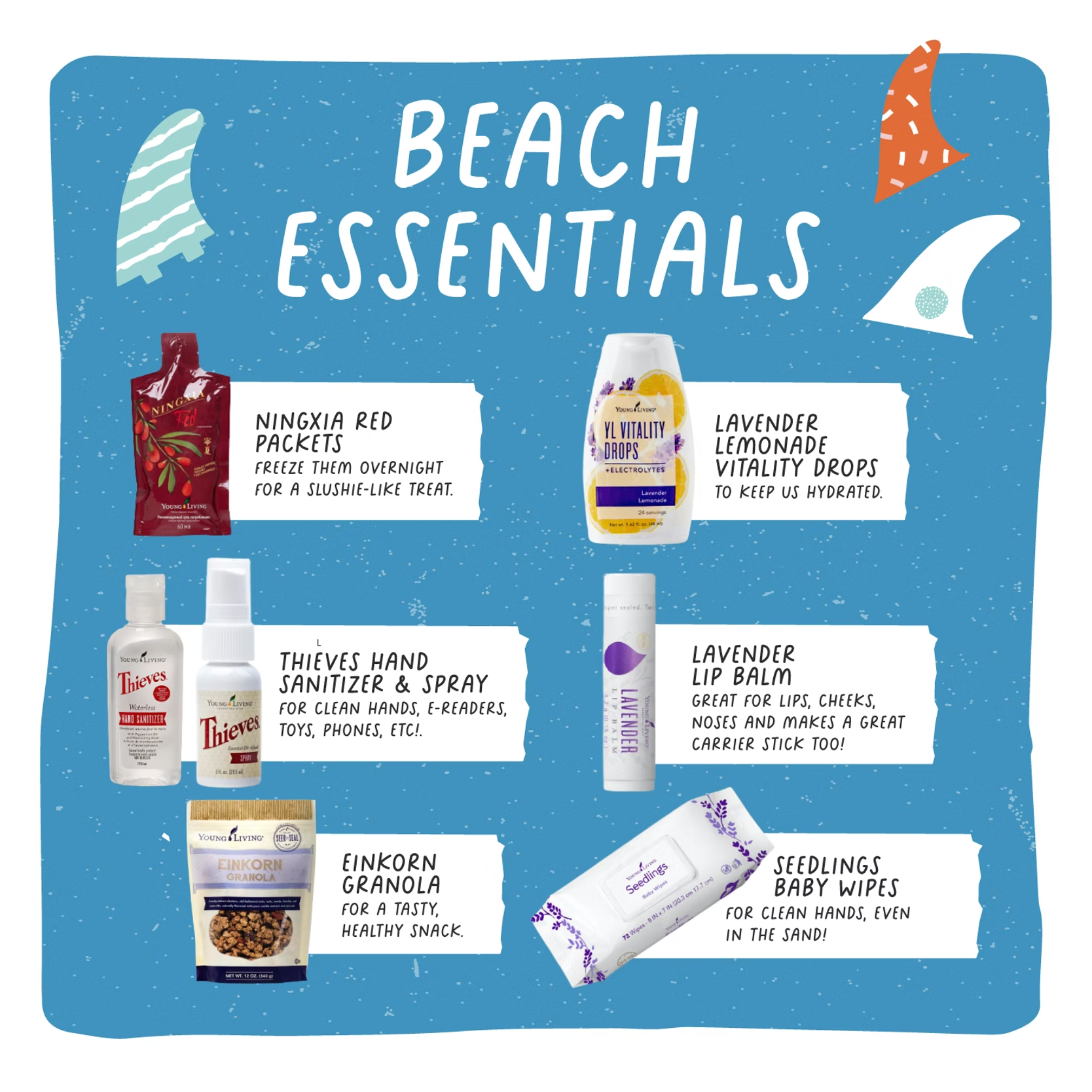 BEACH ESSENTIALS
Summertime and beach trips are synonymous, and we are ready for all the sunshine and sand! Here's what we're packing in our beach bags this year….
NingXia Red packets: freeze them overnight for a slushie-like treat
Lavender Lemonade Vitality Drops: to keep us hydrated
Thieves Hand Sanitizer & Spray: for clean hands, e-readers, toys, phones, etc!
Lavender Lip Balm: great for lips, cheeks, noses and makes a great carrier stick too!
Einkorn Granola: for a tasty, healthy snack
Seedlings Baby Wipes: for clean hands, even in the sand!
Quick tip!! Easily remove all the sand from everyone's feet, legs, and hands with Seedlings Baby Wipes! We keep a pack in each bag for easy sand removal and clean, fresh hands!