True self-care is about creating habits that truly nourish your mind, body, and spirit. This is definitely something we can get behind! When we truly invest in our health, we can better love and serve those in our lives, filling them with the goodness we have filled for ourselves! One simple way to do that is with diffusing. Try one of these blends to nourish yourself (and those you love)!
Our diffusers are running 24/7 in our homes, supporting our immune systems, respiratory systems, emotions, cleansing the air and making things smell wonderful and inviting all at the same time.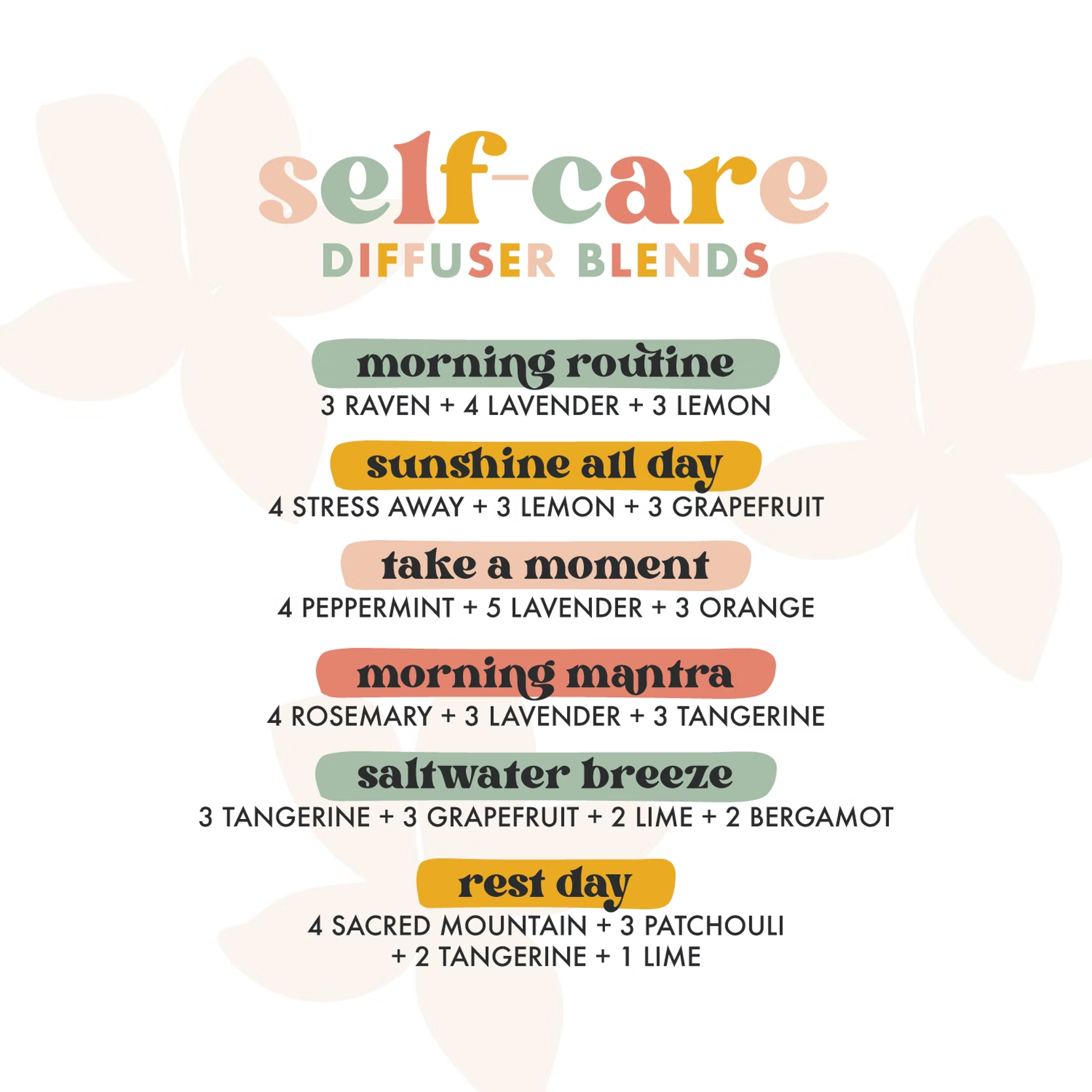 You can also easily transform these blends into roller recipes and sprays!
To make a 10mL roller from any recipe: triple the number of drops to make a total of 35-45 total drops, add a carrier of choice (we love V-6 Vegetable Complex) and you're good to go!
To make a 2oz spray from any recipe: double the number of drops to a total of about 25 drops, add a splash of witch hazel and fill with filtered water. Spray on upholstered surfaces, bedding, rugs, anywhere you want to freshen!