These eye pillows are a fun DIY and are wonderful to have around the home! You can choose different fabrics or even change the essential oil, but we are partial to lavender. They are also wonderful when you are experiencing head and neck tension or are needing a little extra TLC!
These eye pillows can be enjoyable just as they are, without warming or cooling. Place them over your eyes and breathe in to relax, relieve stress and help encourage restful sleep. Or you can use them hot or cold. To use cold, place in the freezer for about 20 minutes before use, or keep in the freezer between each use.
To use warm, carefully heat in the microwave in 10 second intervals. Be careful to not let it get too hot. Start with 10 seconds on one side and then flip and do 10 seconds on the other side. The flax seeds inside are great for holding onto heat for an extended period, and heat will also help release more scent oils from the lavender buds.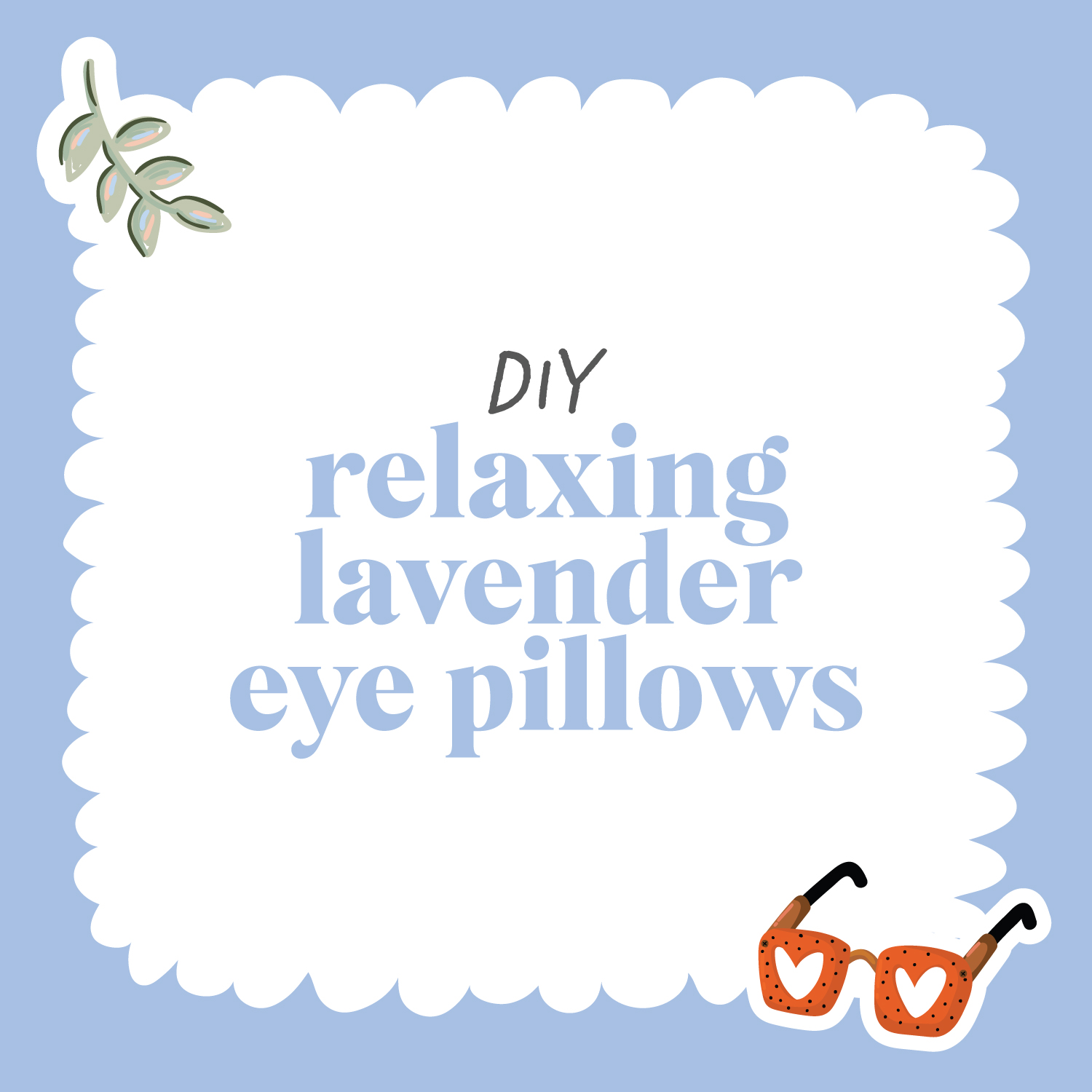 You will need the following for pillow:
1/4 Yard of fabric (you will have extra) Note: Make sure your fabric is washed and dried before you begin.
1 1/4 cup flax seed
3/4 cup dried lavender buds
20 or so drops lavender essential oil
For each pillow, cut 2 layers of fabric measuring 4.5 inches x 10.5 inches. You'll want right sides facing out for frayed edges or right sides in for no frays. Begin by sewing alongside a long edge, making your way all around, with a 1/4 inch seam allowance. Be sure you leave one short edge open to fill the pillow.
Mix the lavender buds, flax seed and a few drops of lavender essential oil in a bowl, then fill the pillow bag until it is mostly full. The measurements above should give you the perfect amount. Finally, sew the open edge closed containing the insides
A few tips…
A lightweight fabric will help the smell diffuse better, think a medium weight linen or light cotton.
The amounts of lavender and flax seed can be played with. If you desire more buds, go ahead and increase that amount. If you want more flax, have at it.
Losing smell? Try crushing the bag in your hands to help more scent release.
Other essential oil options: Lavender + Peppermint (great for head tension!), Peace & Calming +/- Lavender, Lavender + Eucalyptus, Lavender + Frankincense.